Ava's strawberry plants are in full bloom already!
She has Sweet peas...
And a variety of lettuce....
She made Jason the first salad of the season...
Faith works hard watering all the plants...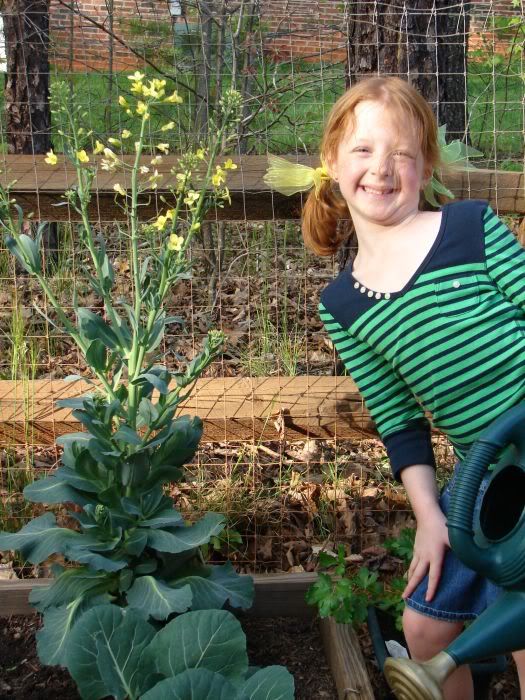 We let one of our cabbage plants go to seed...and it is huge!
So, she is growing new cabbage plants for the summer, and Vaughn is putting the seeds "ni-night"
Lucy is working really hard too...
What a beautiful dog...
Helena's bed is full of flower and carrot seeds...I will update this photo to see how everything has grown in a few months...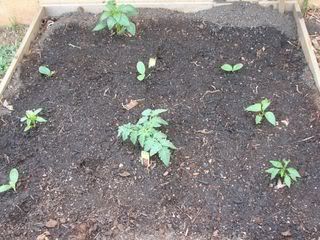 Vaughns veggie bed...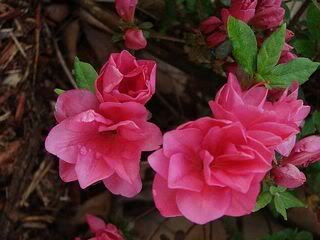 Azalea's in full bloom...
We will be working hard all season long...